Broadcast Workflow Automation
We give you the tools to
Pikolo provides workflow automation solutions for broadcasters, designed to increase efficiency and collaboration among departments. Single location or multi-national operations - we've got you covered.
About Us
Increasing revenue and improving your financial viability requires a total operational assessment. Assessment is dependent on accurate data capture and implementation of standard operating procedure. Our solutions allow broadcasters to digitize their daily processes and easily capture the business information needed for trending and operational review. Business critical data is easily accessible by managers and not just IT. Our broadcast solutions empower your teams.
Our Broadcast Solutions
Pikolo's solutions digitize broadcast workflows to increase efficiency and staff engagement. We eliminate clogs in the information pipe line by providing real time access to business data. From master control to traffic, engineering and edit/post product and everything in-between, Pikolo is the go-to solution for broadcast operations information management.
Standardization & Data Capture
Easily centralize captured data, while maintaining data security using role based distributed architecture. Whether you have one location or 100, data entry is quick and concise while eliminating resource duplication.
Increase Engagement and Communication
In today's distributed work environment, it is essential that teams stay on the same page. Our solutions provide proactive alerts and communications that increase engagement.
Accountability and Resource Availability
Our products engagement tools for escalation of tickets, discrepancy and requests. Integrated call to actions engage staff and our system include audit tracking to ensure data integrity.
Process Improvement and Analytics
Our products include real time dashboards of your operational status. Easily generate your reports as HTML, PDF, Excel, MS Word, CSV, XML, JSON, Tableau and PowerBI.
ITracker - Broadcast Operations Workflow
#1 Discrepancy Reporting Solution for Broadcast

Pikolo ITracker is a total end to end workflow solution for managing your operations. Designed specifically for broadcast operations, ITracker makes standardization and assessment a snap.
Whether you have one location or operations across multiple countries, ITracker allows you to centralize, standardize and distribute critical operations data.

ITracker is more than just a ticketing system. Entry forms are customized to the organization's needs, making data capture quick and concise.

ITracker is safe, secure and can effectively support thousands of simutaneous users.
---
Metrix - Production/Creative Services Workflow Automation
Pikolo Metrix is a workflow solution for managing edit and production operations. Originally designed for broadcast creative services teams, Metrix has evolved to support various types of operations with differing levels of complexity.

Metrix helps organizations track and manage scheduling, tasks and requests in a centralized portal. Making resource analysis, trending and future projections a snap.

Metrix helps managers keep deliverables on track, accurately budget human resources, and streamline communication.
Our Clients
Our clients include leading broadcasters from various verticals including Local media, Network Ops, OTT, OTA, Playout Providers, Streaming, and Sporting Venues.
Pikolo is used by Encompass Digital Media, Sony Pictures and Entertainment, Univision Corporation, Fox TV Station Group, Sinclair Broadcasting Group, Disney, ABC Stations, ESPN, BlueAnt Media, WarnerMedia, and many more.
Why do clients trust Pikolo? Pikolo creates intelligent solutions that are intuitive and world class - with a low cost of ownership.
* Logos and images are copyright their respective owners. Inclusion in the client listing does not constritute an endorsement by the client.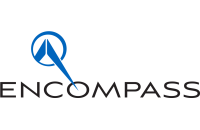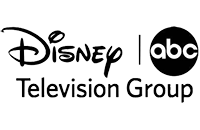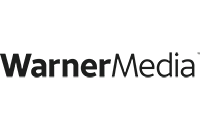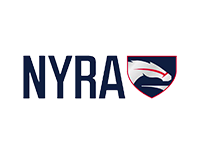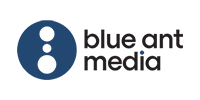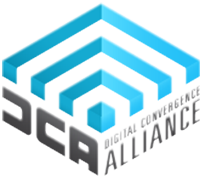 What can Pikolo do for you?
Pikolo's products are trusted by Chief Engineers, Operations directors and General Managers to maintain & streamline their operations. BOC, NOC, HUB, OTT, OTA; master control, traffic, promotions, edit operations, engineering and maintenance – broadcasters from all verticals depend on our products to help them manage their day to day.
Technical and Client Support
Pikolo Systems provides unrivaled support and technical assistance to our clients. We offer a variety of solutions to help our clients get the most out of their system.
From live training session and webinars to 24/7 email and phone support, every member of the Pikolo support team is committed to providing "5-Star Service" to our customers.

Pikolo's 5-Star Service Commitment
Knowledge
We take responsibility for continuously increasing our knowledge of our markets and the technologies driving those markets.
Integrity
We honor our commitments so that every customer knows they can count on us. We deliver on our promises - on time, the first time.
Care
We commit to owning customer issues. Every support issue is assigned to a technician who works to resolve the problem quickly.
Responsiveness &amp Respect
We will provide rapid and accurate responses to every customer and treat every customer with courtesy and respect.
Where are Pikolo Broadcast Used?
Our broadcast workflow solutions are used all over the world. Our solutions support multiple languages and allow for customizing settings and forms to fit your unique operational needs.
Countries where Pikolo is used include: United States, Canada, Mexico, United Kingdom, Latvia, Brazil, Argentina, Spain, Austrialia, Singapore, Greece, Kenya and Nigeria.
Pikolo managed content, reaches over 4 Billion users daily.
Client Focused - From Day One
Pikolo is committed to our client's success. We partner with our clients to not only support their operations but to make them better.
We understand every operation is unique and will go the extra mile to ensure our clients have what they need to succeed.
Whether it is a custom report, custom interface or global support in the client's timezone, our development and support teams are ready.
ITracker has been a life saver in man power - it allows our teams to work on what matters and not get bogged down in paperwork.
We could not be more satisfied with Pikolo's Incident Tracking system and the excellent customer service that continues to be provided.
Pikolo is easy to use and requires minimal training. We get daily, weekly and monthly data sent to specific distribution groups automatically.
We Want To Hear From You
Feel free to contact us using the form or one of the options below: